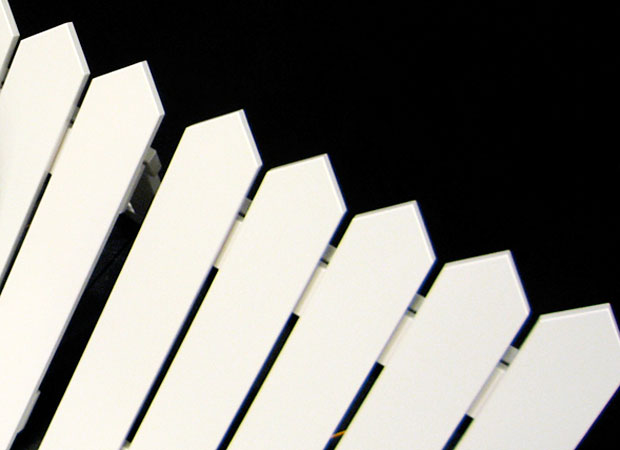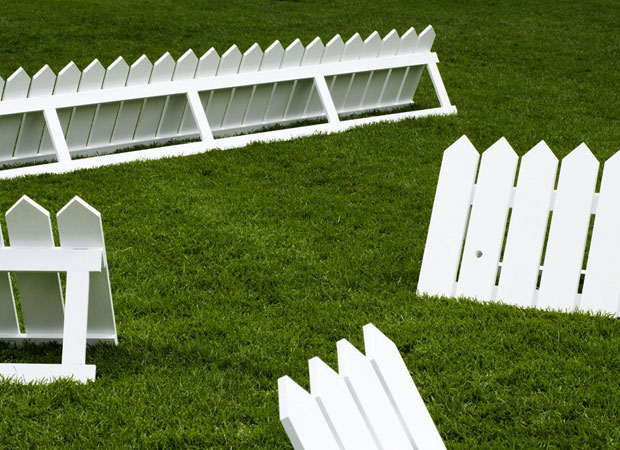 Info/
Materials/
Solid Ash, spray painted
Date/
2006, 2009
Etc/
Produced by
Normann Copenhagen.
Stakit was part of Crafts Collection 11 and 12
About/

Stakit - danish for fence is a piece of seating furniture in spray-painted ash wood, made in a simple design with an emphasis on quality. It challenges the familiar icon from residential streets and allotment gardens where the fence defines a boundary. Stakit is not intended as a means for division but instead as a place to get together ??? an invitation to sit down on the same side, to sit on the grass, in the park, or anywhere else that seems appealing.
Stakit is made in collaboration with Thomas Bentzen.