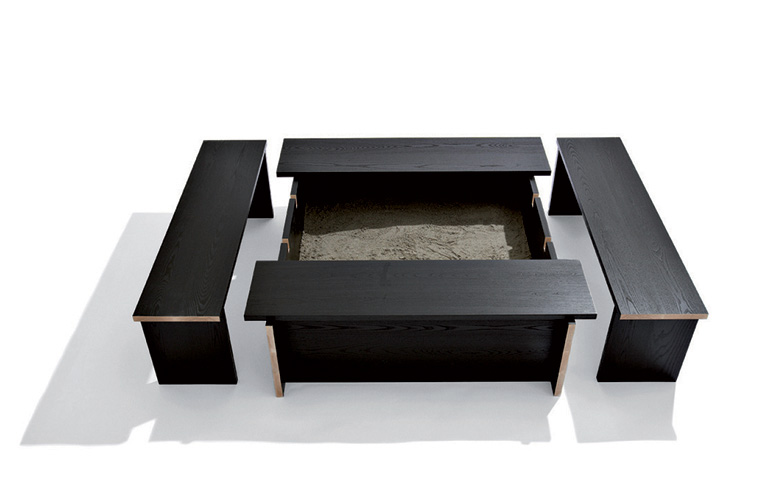 Info/

Materials/
Solid Ash, black stained
Date/
2009
Etc/
Prototype
About/
Sandpitt was made for the cabinate makers autumn exhibition 2009 - dialogue, a chair that is up for negotiation. The theme was based on the UN Climate Change Conference 2009 which took place in Copenhagen the same year.
Our point was to show where the first kind of dialogue takes place, in the sandpitt. We wanted to make the dialogue take place in other sourroundings than it usually does. The sandpitt has other qualities, people can draw in the sand and make them understandable across different cultures. We all know the
language
of drawing.
Sandpitt was made in collaboration with Ingeborg Stence Clausen.
Photo by Jeppe Gudmundsen-Holmgreen